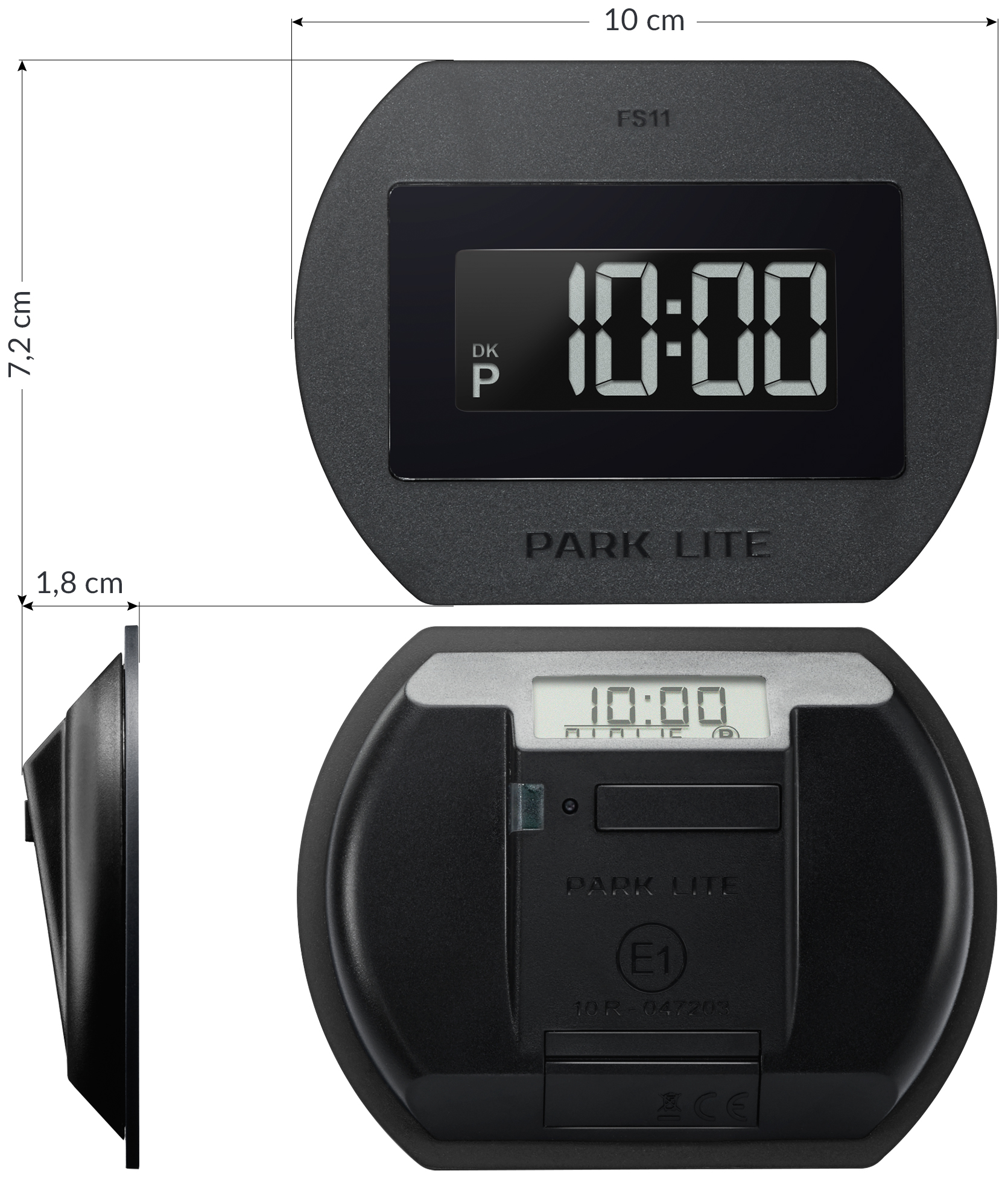 VALUE FOR MONEY
Park Lite is for the cost-conscious consumer. You buy a parking disc which meets legal requirements and looks good in the windscreen.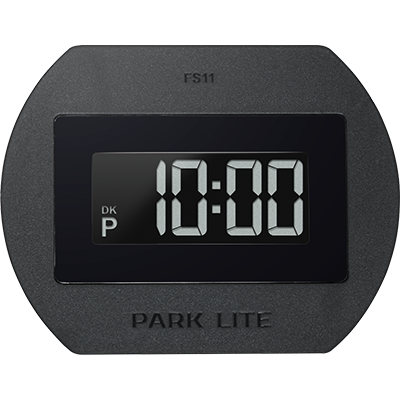 LARGE, EASY-TO-READ FIGURES
Park Lite has large, easy-to-read digital figures on front and back. Park Lite is so easy to use!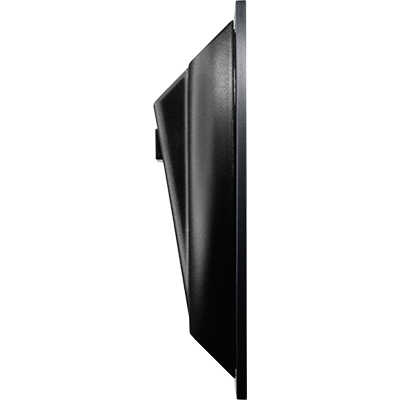 TRIED AND TESTED
Thoroughly tried and tested at extreme temperatures (cold and heat), this durable and reliable parking disc switches automatically between summer and winter time.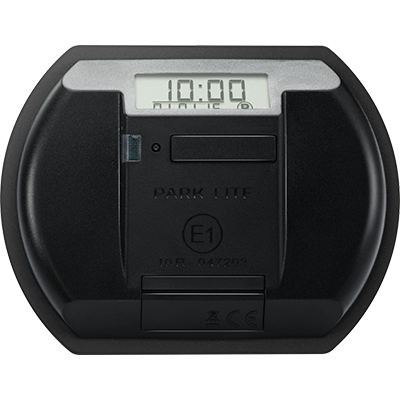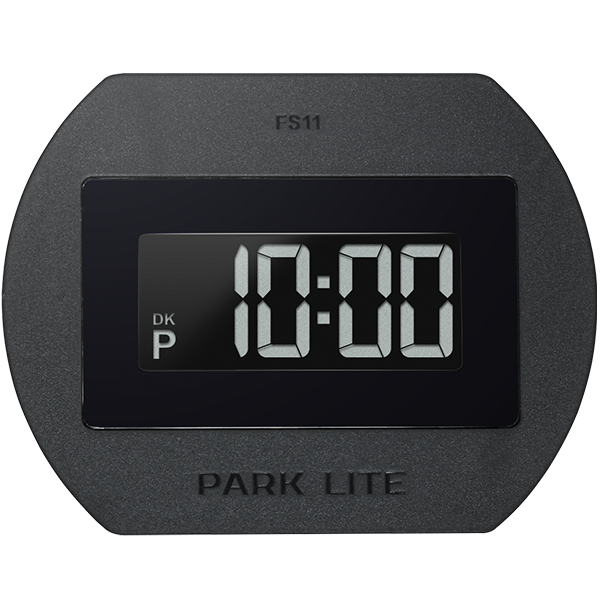 Park Lite is available in black.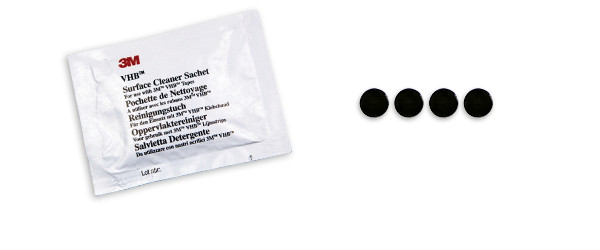 We offer an extra set of 4 x 3M self-adhesive pads and a cleaning cloth (packed in a small bag). Cleaning cloth and self-adhesive pads are available from your Park Lite dealer. Follow the assembly/disassembly instructions in the user manual supplied with your Park Lite. Download the user manual here.
Park Lite is approved by the Danish transport authority in accordance with Executive Order no. 237 (2003) on parking discs, and approval code FS11 is imprinted on the front. To gain Danish transport authority approval, a parking disc must be 100% reliable and the parking time on the disc impossible to manipulate. All components – including the battery – are tested at SGS Fimko, Finland's leading supplier of testing and certification services.