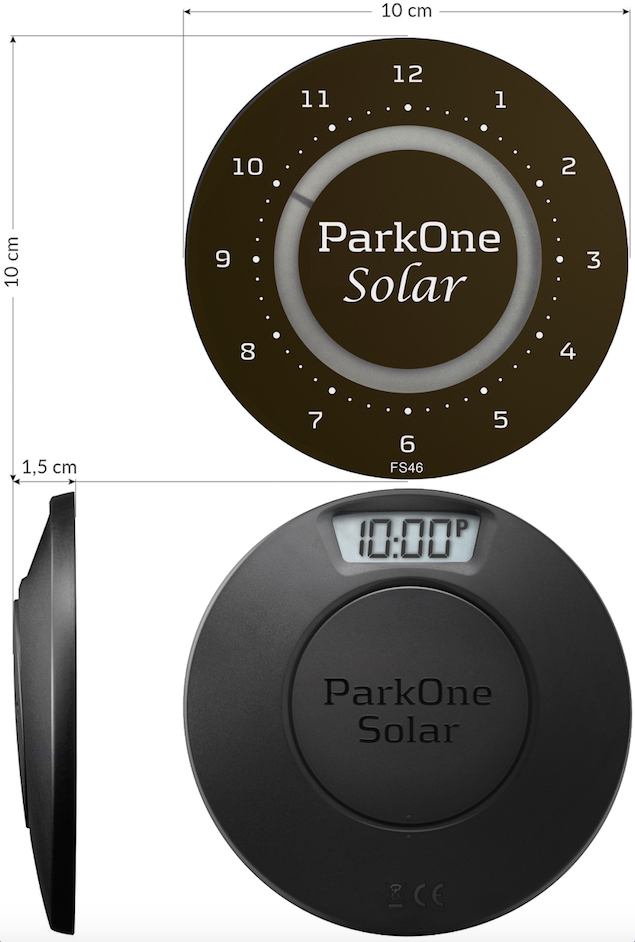 POWERED BY CLEAN SOLAR ENERGY
ParkOne Solar retains electrical current throughout its lifetime. The rechargeable battery charges during the daytime, and the disc is powered from the battery at night. That means you will never have to think about changing batteries. The latest technology for storing solar energy means that sunlight can be converted to considerably more energy than ParkOne Solar uses. That's why ParkOne Solar can run for months without sunlight, thanks to the rechargeable battery.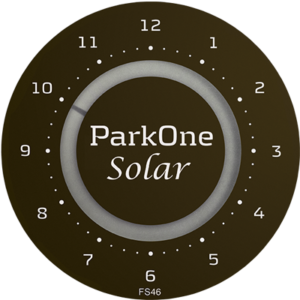 EASILY VISIBLE INTERIOR AND EXTERIOR DISPLAY
By optimising the software and components, we have succeeded in making the interior and exterior displays clearer and easier to read. The interior display has also been angled so that the figures are displayed even more clearly.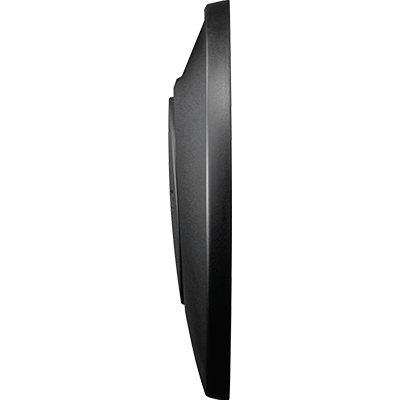 EASY TO USE
Activate your ParkOne Solar by turning the round cover on the back of the product approx. 1 cm clockwise, until the two dots are aligned at the bottom. The ParkOne Solar display will activate, and the figures will begin to flash (read the Quick Guide or user manual before installation). The back cover cannot be removed and there is no need to replace the battery.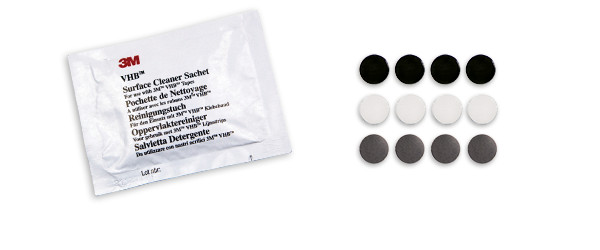 We offer an extra set of 3M self-adhesive pads and a cleaning cloth, packed in a small bag. Cleaning cloth and self-adhesive pads are available from your ParkOne Solar dealer.
ParkOne Solar is approved by the Danish Transport, Building and Housing Authority in accordance with Regulation no. 150 of 24/02/2016 on parking discs. The Authority's certification number FS46 is imprinted on the front. To gain Danish Transport and Construction Authority certification, a parking disc must be 100% reliable and the parking time on the disc impossible to manipulate. All components – including the battery – are tested at SGS Fimko, Finland's leading supplier of testing and certification services.